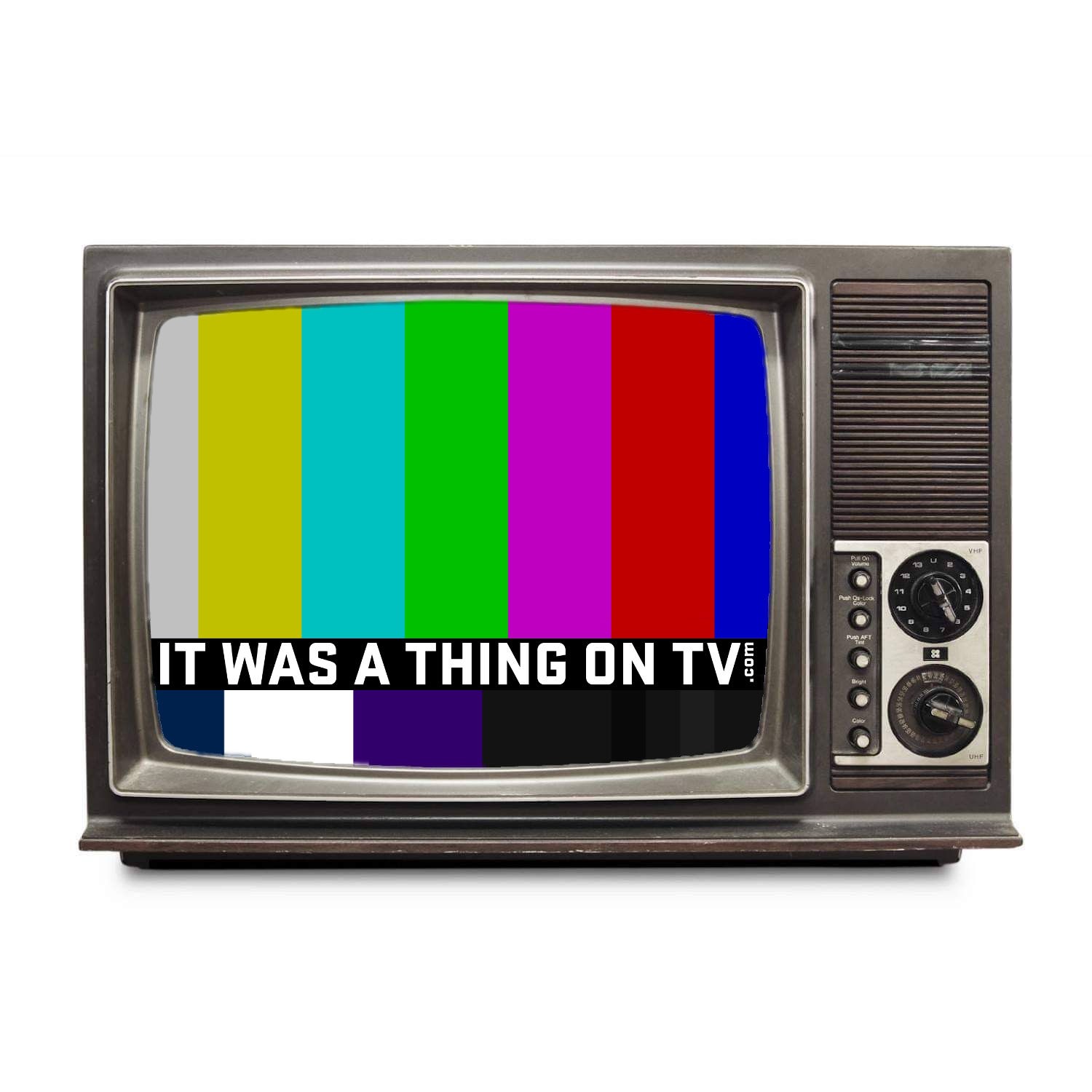 Partially an oral history of obscure TV shows, partially an oral version of MST3K, and partially a thorough episode guide, It Was a Thing on TV is an anthology podcast about obscure, forgotten, and odd TV shows, commercials, televised events, and almost anyone and anything else that was on television. For the most part, the subjects we cover are from the United States and Canada. We're just three guys with a love for television. New episodes are generally every Monday and Thursday, sometimes more often.
You give a submission number each week.  What is that?


Greg, Chico, and Mike number each show idea, which then goes to a master list and if we like it enough, it goes onto the schedule.  Those are not arbitrary numbers.  If we say a submission number is 450, for example, there really are 449 other topics which preceded it.
Do you accept submissions?

Absolutely!  We have compiled over 2000 topics, and are always coming up with new ones.  Let us know if there is something you would like covered.  Maybe you have an idea that we haven't come up with yet.
Who are you guys?

We're just three friends who enjoy television.  Mike is in Ohio, Chico is in North Carolina, and Greg is in New York.
When is your show released?

Pre-recorded shows are generally released every Monday morning and Thursday morning at Midnight Eastern.  It takes a few hours for the shows to appear on Apple Podcasts, Stitcher, and other podcast services.  New shows can be accessed at the stroke of Midnight every Monday and Thursday on this web site.  Live, unedited shows are generally posted within an hour of their completion.
Why can't Parker Lewis lose?

It's right there in the show's title, Parker Lewis Can't Lose.
Besides your site, where can I find this podcast?

We are available on Google Play, iTunes/Apple Podcasts, Stitcher, Spotify, Pandora, and through Podbean's app.  We are also part of the Place2Be Nation network.  You can also access the podcast by telling your Amazon Echo "Alexa, play the podcast 'It Was a Thing'."  If we should be any place else, let us know!
What's with the roaring and saying a show's name?

It's Greg's special tribute to Manimal's opening.  It has become a running joke in our recording sessions.
What is the deal with Ed Begley Jr.'s TARDIS that runs on vegetable oil?


It's an eco-friendly alternative to the TARDIS on Doctor Who.  Ed Begley Jr. is all about ecology and saving the world.  The way he travels through time is through a TARDIS which runs on vegetable oil.  The normal TARDIS is a gas guzzler.
Can I be on the show?

Sadly, no.  It is difficult trying to align the availability of four different people.
Why does everything go back to Twin Peaks, Married...with Children, Star Trek: The Next Generation, Makin' It, Doctor Who, Night Court, or Match Game Hollywood Squares Hour?

It just does.  That was the master plan the universe had in place.
Why do you guys joke about Wings so much?

We love Wings!  It made Tony Shalhoub's career!
How can I contact the show?


We can be reached by e-mail at contact(at)itwasathingontv.com  Just replace the (at) with the appropriate symbol.  We're also all over social media:  Facebook, Instagram, and Twitter.  We'd love to hear from you.