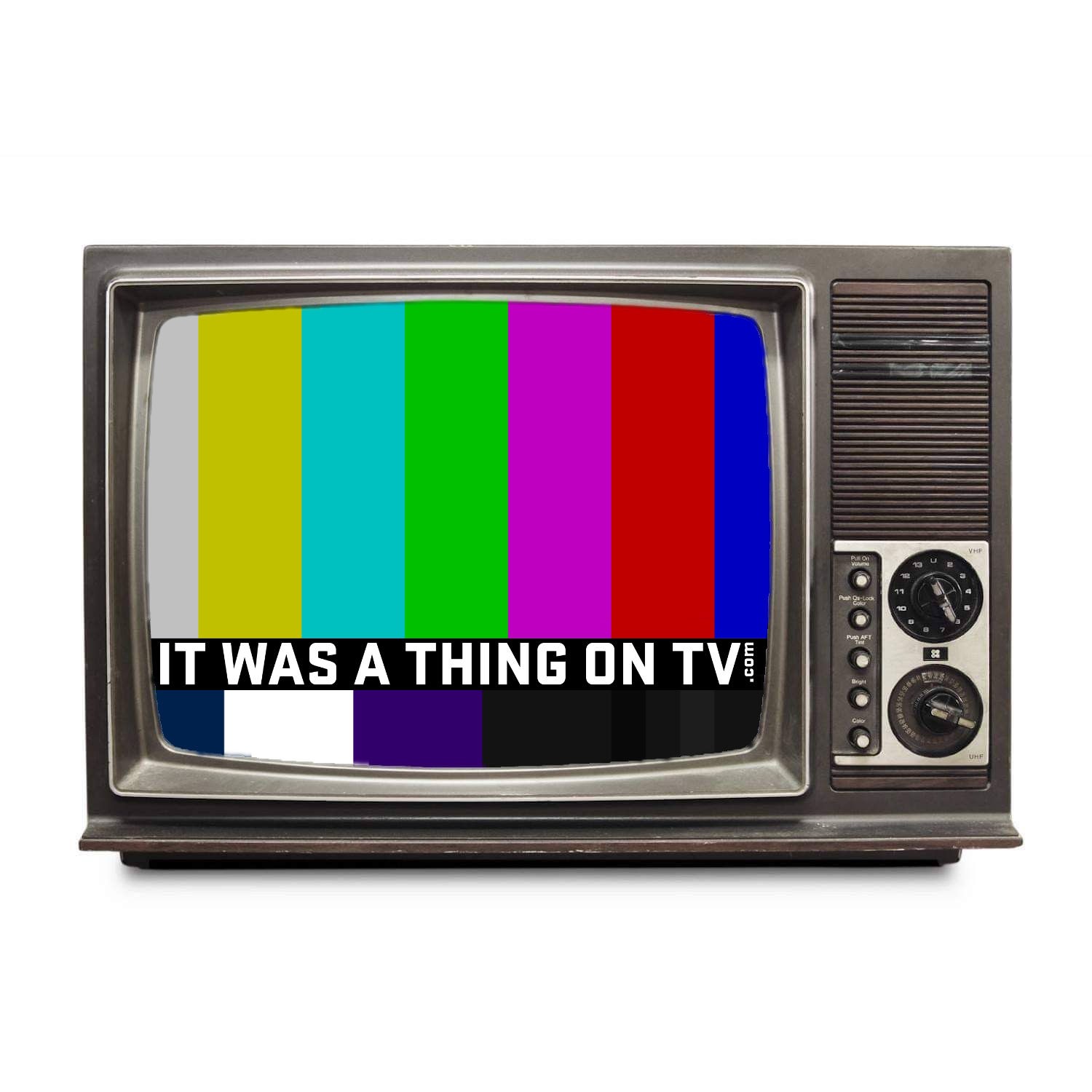 Partially an oral history of obscure TV shows, partially an oral version of MST3K, and partially a thorough episode guide, It Was a Thing on TV is an anthology podcast about obscure, forgotten, and odd TV shows, commercials, televised events, and almost anyone and anything else that was on television. For the most part, the subjects we cover are from the United States and Canada. We're just three guys with a love for television. New episodes are generally every Monday and Thursday, sometimes more often.
Episodes
Thursday Jul 01, 2021
Thursday Jul 01, 2021
The butt of many a joke in its day and even into the 21st century, The Bicentennial Minute was an occasionally bland but also occasionally interesting minute-long segment delivered by a celebrity about what happened in U.S. history 200 years ago that day.  Celebrate your Fourth of July holiday listening about this patriotic throwback to the 70s.
"Lucy's Bicentennial Minute" - https://papermoonloveslucy.tumblr.com/post/175503525253/lucys-bicentennial-minute
Betty Ford Bicentennial Minute Materials (Gerald Ford Presidential Library and Museum): - https://www.fordlibrarymuseum.gov/library/document/0126/1489543.pdf
Press Release for Congressman Butler Derrick's (D-SC) appearance on the Bicentennial Minute on November 12, 1975 (University of South Carolina Library) - https://digital.tcl.sc.edu/digital/collection/derrick/id/89/
August 24, 1975: Congresswoman Bella Abzug (D-NY) - https://www.youtube.com/watch?v=hsnFrd63j4k
August 31, 1975: Jessica Tandy - https://www.youtube.com/watch?v=UUoto1lsX50
January 8, 1976: Laurence Luckinbill - https://www.youtube.com/watch?v=ir6pabr4CD0
January 22, 1976: Gary Lockwood - https://www.youtube.com/watch?v=hai2OxMwl9w
March 9, 1976: Jim Hutton - https://youtu.be/zgwiC4TT9aM?t=499
March 18, 1976: Val Avery - https://www.youtube.com/watch?v=93s5mXL0WZk
May 7, 1976: Otto Preminger - https://www.youtube.com/watch?v=u1HwX6TdHbk
May 12, 1976: Mitchell Ryan - https://www.youtube.com/watch?v=-TpBK7tZc2k
May 20, 1976: Zubin Mehta - https://www.youtube.com/watch?v=c7bt3SNBOrw
May 27, 1976: Garson Kanin - https://www.youtube.com/watch?v=CgxOYH7fHX4
June 4, 1976: Senator Fritz Hollings (D-SC) - https://www.youtube.com/watch?v=ZHDXxzuXBok
July 22, 1976: Will Rogers Jr. - https://www.youtube.com/watch?v=CfG8LHyRlNY
December 20, 1976: Emlyn Williams - https://youtu.be/8nUKzWGVWe4?t=1671
December 31, 1976: President Gerald Ford (Last 42 Seconds) - https://www.youtube.com/watch?v=f0TB76tc5Tg